April 1, 2022
Dave's Haunts and Jaunts Bus Tour

12:00-3:30
Victor's Cafeteria
109 West Main St.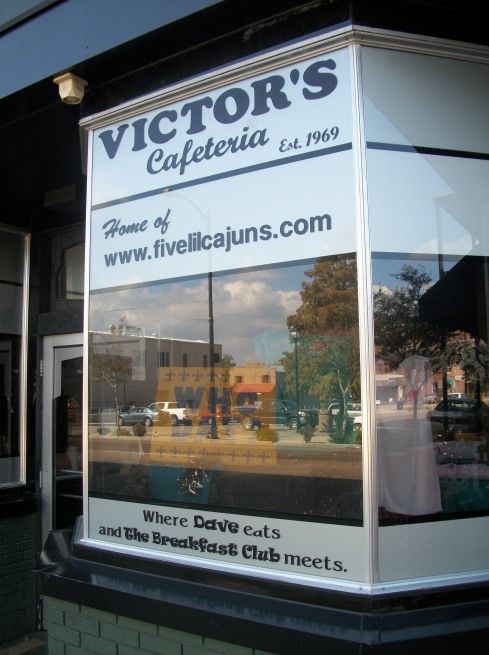 You won't want to miss this great tour!!
Take a guided tour of the locations made famous in James Lee Burke's Dave Robicheaux book series and films. At 12 PM, check in at the door of Dave's favorite lunch spot, Victor's Cafeteria, to collect your wristband for your included meal. At 12:30 PM, the tour officially begins over lunch. Victor's will be serving your choice of: Pork Tenderloin in a wine sauce or Grilled Shrimp & Grits. Both will be served with Veggies
Green Salad with grilled asparagus,
Homemade biscuits. And for dessert Victor's famous Praline Cheesecake. Have your author or series questions ready for our Q&A with resident Burke expert, Howard Kingston!
Following will be a luxury bus tour where you will visit the Teche Motel, Cane River Pecan Company, historical New Iberia sites, and more of Dave Robicheaux's favorite spots. The tour will end at the Iberia Parish Library for an art guild exhibit and reception before returning you to Bouligny Plaza to continue your festival fun.
Each ticket includes a voucher for a free return visit to the Shadows-on-the-Teche antebellum home. Online ticket purchases highly recommended as bus seats are limited, and there is no guarantee of same-day ticket availability. Sponsored by Iberia Parish Convention and Visitors Bureau.