Saturday, April 10, 2021
Children's Activity Workshops
Times for all activities during workshop
Boogie on the Bayou- 9:00-9:45
Be a Word Detective- 10:00-10:45
Steps to Illustrating A Picture Book Workshop-11:00-11:50

Boogie on the Bayou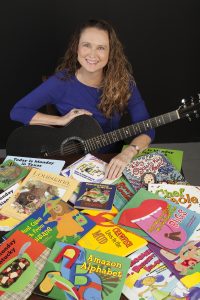 "Boogie on the Bayou" by Johnette Downing. Boogie on the bayou is a virtual program focusing on toddlers to third graders. They will enjoy singing along with Johnette and her guitar to her popular books made-into-songs. Johnette received the 2019 Parents' Choice Silver Award for Swamp Romp. Johnette can be found on her website (http://www.johnettedowning.com)
Be a Word Detective
Be a Word Detective
Be a Word Detective for children ages 8-12 Notebooks and pencils will be provided. The workshop will be in three parts: Introduction to word finding, Word scavenger hunt, and Writing small poems: Children can hang around if they'd like to make a final draft of a poem on decorative paper. The children will need to remain with parent or guardian during the workshop.
Margaret Simon, teacher of gifted and author of Bayou Song.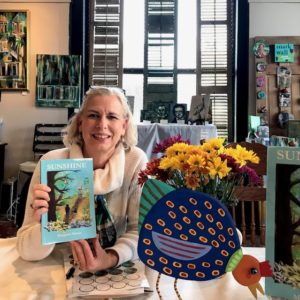 Saturday, April 10th
9:00-11:50
Rodrigue Park and the Sliman Theater
129 E. Main St.
This workshop is free but each child must be accompanied by an adult.
Steps to Illustrating a Picture Book Workshop
Participants will learn about the process of illustrating an original short story. Author-illustrator Paul Schexnayder, will teach about character development, setting and making a dummy copy. You will be brainstorming, sketching and drawing during this free and fun workshop.