Panel Discussion: Cajun Cookbooks and the Essential Part They Play in Everyday Louisiana.
Saturday, April 1, 2023
9:00-9:45
Sliman Theater
129 East Main St.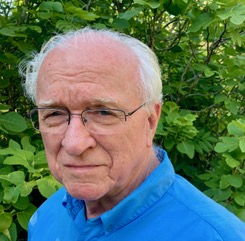 Moderator Stanley Dry and presenters Marcelle Bienvenu and Gerald Patout will discuss why people love and use Cajun cookbooks. This presentation will provide you with their "take" on Louisiana Cajun cooking and how family recipes past down from generation to generation are very much a part of the Cajun culture.

Stanley Dry writes the "Kitchen Gourmet" column for
Louisiana Life magazine and is author of The Essential
Louisiana Cookbook and The Essential Louisiana Seafood
Cookbook and co-author of Gulf South. Formerly senior editor
of Food & Wine and founding editor of Louisiana Cookin'
magazine, his articles have appeared in Food & Wine, Travel &
Leisure, The New York Times, The New York Times Book
Review, Boston Magazine, and Acadiana Profile, among
others. Earlier in his career he was a staff writer for
Encyclopedia Britannica and Associate for Publications at the
Harvard University Program on Technology and Society. He lives in New Iberia