Saturday, April 1, 2023 The University of Louisiana at Lafayette Symposium on James Lee Burke
Illinois Scholar Kim Hoffmeister-Rzotkiewicz Named Primary Speaker at ULL Symposium on James Lee Burke
Saturday, April 1, 2023
10:00-11:15
Iberia Parish Main Library
445 East Main St.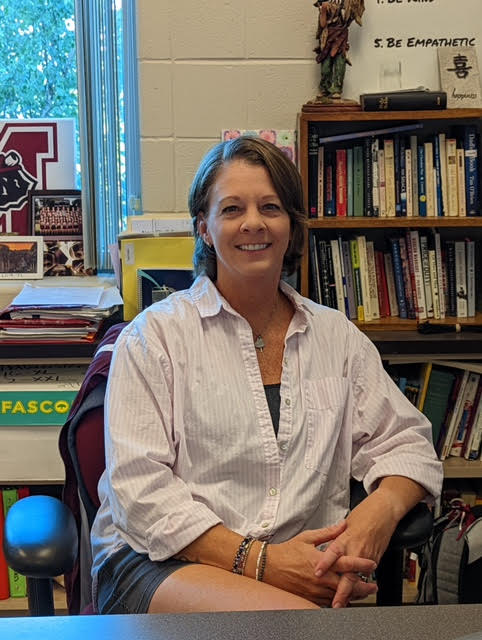 Kim Hoffmeister-Rzotkiewicz of Marengo Community High School, McHenry County Illinois, is a 30 year high school teacher, a multi-sport coach, fan of James Lee Burke, and the UL James Lee Burke Symposium key note speaker at the Books Along the Teche Literary Festival in New Iberia, La., April 1, 2023.
She has educational degrees in both English and math and a master's degree in curriculum and instruction. Kim has served many roles in her three decades as an educator, from department chair to union president. Among other activities, she is currently teaching a "War in Literature" curriculum to seniors that she herself wrote and developed, and is the head boys and girls cross-country coach as well as the assistant track coach focusing on distance.
Kim's multi-media presentation, a literary analysis of Clete Purcel, will focus on Clete as the Archetype of Everyman. The response to her presentation will address Clete's New Orleans.
Kim has been a frequent participant in the New Iberia festival and will this year share her insights into Dave Robicheaux's sidekick, one half of the Bobbsey
Twins of Homicide.
For further information about the ULL Symposium on James Lee Burke, contact Sally O. Donlon at sally.donlon@louisiana.edu.